Catena Creations announces new partnership
Catena Creations announces a new partnership with The Gage Team to expand its services in the Omaha, NE area. With this partnership, Catena Creations is now able to offer design and building of database-driven websites.
Catena Creations is based in Bellevue, NE and serves the Omaha-Lincoln metro area. Its services include website design, graphic design, writing and photography, as well as proposal and grant writing. The Gage Team, located in Sioux Falls, SD,  offers website development, database integration, search engine optimization, online marketing and web hosting. The firm also is an active participant in Google Partner community.
"This partnership complements both our companies," said Theresa Cassiday, president and owner of Catena Creations. "We now have access to a team of superior programmers who have the experience and skills to integrate a complicated database into a secure website that's easy to use and navigate.
"Because they particpate in the Google Partners program, they also have the expertise to manage and incorporate Google Tools − such as AdWords, Google Analytics and Google Apps For Business − into your company."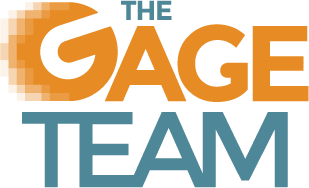 The Gage Team is looking forward to enhancing and expanding its capabilities for website development on the front end, which users see and navigate.
"Partnering with Catena Creations expands our capabilities for copywriting and graphic design," said Matt Gage, owner of The Gage Team. "Theresa can also advise our clients on integrating their branding consistently across their online and print media marketing strategies. She will be our representative in the Omaha and Lincoln metro areas, and will meet with clients personally to manage their website development projects."
Catena Creations selected The Gage Team to host her company's website four years ago. "Because they have provided me such excellent service and technical support, I have moved my clients' websites there as well," said Cassiday. "They are quick to respond, and suggest creative solutions that have helped me manage my clients' websites and my business more effectively."
The two companies have worked together on several website projects. "The Gage Team helped me build an online store for a client who had very specific needs for security and data protection," Cassiday said. "Their solution protected customers' information while making it very simple to set up and maintain the store. And customers find the store easy to navigate and use."
"Through our work together, we have learned that Theresa is an excellent communicator and project manager," Gage said. "She has great rapport with clients. Theresa was very good at making sure everyone was coordinated and had what they needed to do their job, and that everyone met their deadlines. We look forward to working with her again."
When collaborating on website design and development, Catena Creations will manage the "front end" work: design, copywriting, graphic design, photography and video. The Gage Team will manage the "back end": programming, database integration, e-commerce setup and website hosting, as well as Google Tools.
"We look forward to meeting new clients in the Omaha market, and introducing Catena Creations to our partners in Sioux Falls," said Gage.
"We're very excited about the opportunities that this partnership makes possible," added Cassiday.
SaveSave