How to build a web presence without a website
When you're starting a new business or event, it's not always possible to build a website right away. That's where creating a presence on social media can help people find you online while you're building your business.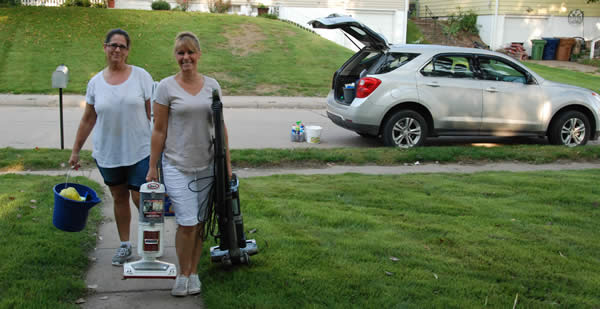 I recently assisted a cleaning company with this endeavor. Cleaning Cousins Shelly Wood and Julie Heywood have been cleaning homes and businesses for more than 10 years. They started their business together in 2018, setting up a Facebook page so they could be found online.
I met the Cousins through my PNG networking group. They cleaned my house to prepare it for sale. In return, I helped them enhance their web presence and upgrade their Facebook page.
While they were cleaning, I took pictures of them working around my house. I also took photos of the wonderful results they achieved. My refrigerator was so clean it looked brand new! They got into every nook and cranny of my house, ensuring it would pass the scrutiny of even the pickiest home buyer.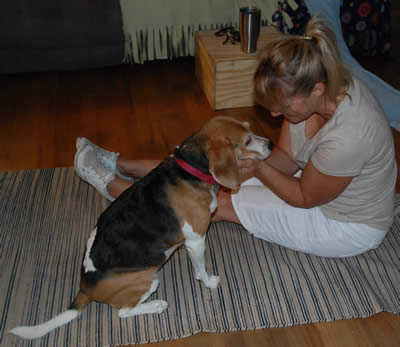 I was very impressed that the first thing they did was introduce themselves to my dog, Juno. They wanted to make her comfortable with their presence in the house, and the noise they would be making throughout the day. Juno had a great time with them.
Once photos were ready, here's how I enhanced their online presence:
I updated the Cousins' cover photo on Facebook, and reviewed all information to make sure it was complete and accurate.
I also created a post for them with one of the photos I took.
I posted the remaining photos on a private gallery on my SmugMug, so they can download photos for future use.
I created a Google My Business listing for them, and uploaded some of the photos there.
All of this was done to make the best first impression online if people try to search for them. It was accomplished for a budget of under $500.
Here are some hints for doing this for your business or organization.
Determine the best social media to represent your company and find your audience. Facebook reaches a very broad audience and may be better for older customers. Instagram and Twitter might be better for teens. LinkedIn is great for being visible to other businesses and business owners.
Have someone take photos of you in your work environment to post on your social media. Your camera phone is just fine for this. Make sure the photos are in focus and have good lighting.
List your business on Google My Business. This will help you appear on Google Maps, and will be the best signal to Google for appearing in search engine results.
Upload photos to Google My Business. Start with your logo and a couple of photos of you at work. Try uploading 1-2 photos a month to keep the listing fresh and improve your search engine optimization.
Post regularly on your social media. Don't just set up your account and go -use it! Post information about your work, new clients, services you offer, company ideals. You can also post links to industry-related news.
Put links to your social media in your email signature. You can simply add a line that says "Connect with us," and list your social media links.
Claim your directory listings. Once you're online, directory services such as Manta, NextDoor and the Better Business Bureau will find you and add you to their website. Google yourself to find these listings. If you like what you see, claim the listings for yourself and update them.
Most businesses start small and grow. Having a great online presence is an important part of that growth. Take some time for these simple steps to help your customers find you.
And when you're ready to build your website, call Catena Creations to get started.