Office closed Aug. 28 to remember Kay Appel
The office of Catena Creations will be closed on Aug. 28. We will be attending the memorial service for Kay Appel and assisting her sons, Jake Hammel and Aaron Hammel, with the arrangements.
Obituary: Kay Francis Appel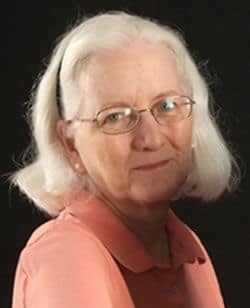 Kay Appel – beloved mother, daughter, sister, and friend – completed this part of her journey on Thursday, August 14, 2014 after a two-year battle with cancer. She was 60 years old.
A celebration of life will be held at 11 a.m. Thursday, August 28, at John A. Gentleman Mortuaries, 3402 Samson Way, Bellevue. Inurnment will follow at Evergreen Memorial Park, 2300 S. 78th Street, Omaha. The family will receive visitors from 5 to 8 p.m. Wednesday, August 27 at the mortuary.
Kay requested that those who attend her celebration wear blue and/or bright colors, and that no one wear black.
Kay was born December 11, 1953 at Cottage Hospital in Grosse Pointe Farms, Michigan. She was raised in Detroit and Saint Clair Shores, Michigan, where she was a 1972 graduate of South Lake High School.
Kay had lived in Sarpy County, NE since 1980. In the 1990s, she worked for the Nebraska Department of Social Services. For the past 11 years, she was a custodian at Portal and G. Stanley Hall Elementary Schools in the Papillion-La Vista School District.
Kay is survived by her sons, Jake Hammel of La Vista and Aaron Hammel of Papillion; her mother, Juanita Appel of Saint Clair Shores, Michigan; two sisters, Anne (Peter) Crandall of Tryon, North Carolina and Shannon (Clif) Rizer of Palm Beach Gardens, Florida; a brother, Joe (Nancy) Appel of Roseville, Michigan; and various aunts, uncles, cousins, nieces and nephews.
In lieu of flowers, donations can be made in Kay's memory to the Papillion-La Vista Schools Endowment for the Performing Arts.
SaveSave