About us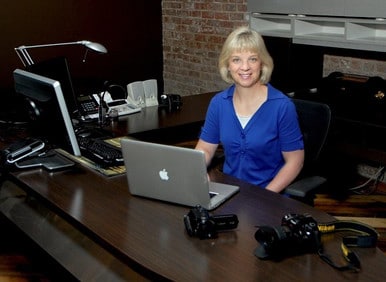 Theresa Cassiday, president of Catena Creations LLC, began her career as a newspaper reporter, editor and photographer in 1983. She switched to marketing and public relations in 1990, and in 1997 added website design and management to her portfolio of skills.
Theresa also has been a freelance writer, designer and photographer since 1985.
After 25 years of corporate experience, Theresa started Catena Creations in September 2008 to focus her communications and marketing expertise on writing, design and photography for print and the web, as well as proposal/RFP writing.
In February 2010, she was featured in the Women at Work series for The Daily Record in Omaha.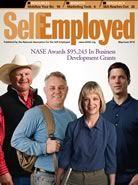 Theresa was a member of the National Association of the Self-Employed (NASE) from October 2008 through February 2017. She was awarded a $5,000 Business Development Grant from NASE in July 2009, and was featured in Self-Employed magazine in May 2010. She also is a member of the Sarpy County Chamber of Commerce, where she was president of her TIPS group in 2017.
Samples of Theresa's photography can be seen in her portfolio gallery on SmugMug.com. You can connect with her on Facebook, Twitter, Google Plus, LinkedIn, Pinterest and YouTube.
Community service
Giving back to the community that supports us is an important part of the Catena Creations work philosophy. We do this through participation in the Sarpy County Chamber of Commerce, and donating time to manage the website for Omaha Rapid Response.
We also participate each year in Project Wee Care in Millard. Theresa serves on the planning committee and takes photos throughout the process of preparing gifts and food boxes for distribution in December.
Partial list of clients
Tonkadale Greenhouse
Convenient Care Plus
Emergency Dental Care USA
Larsen & Larsen Auction Co.
Election Systems & Software
The Practical Beekeeper
CFO Systems, LLC
Omaha Academy of Ballet
Bluebird Auto Rental Systems
SaveSave
SaveSave
SaveSave
SaveSave
SaveSaveSaveSaveSaveSave
SaveSave
SaveSave
SaveSave
SaveSave
SaveSave
SaveSave
SaveSave